2 Way Street!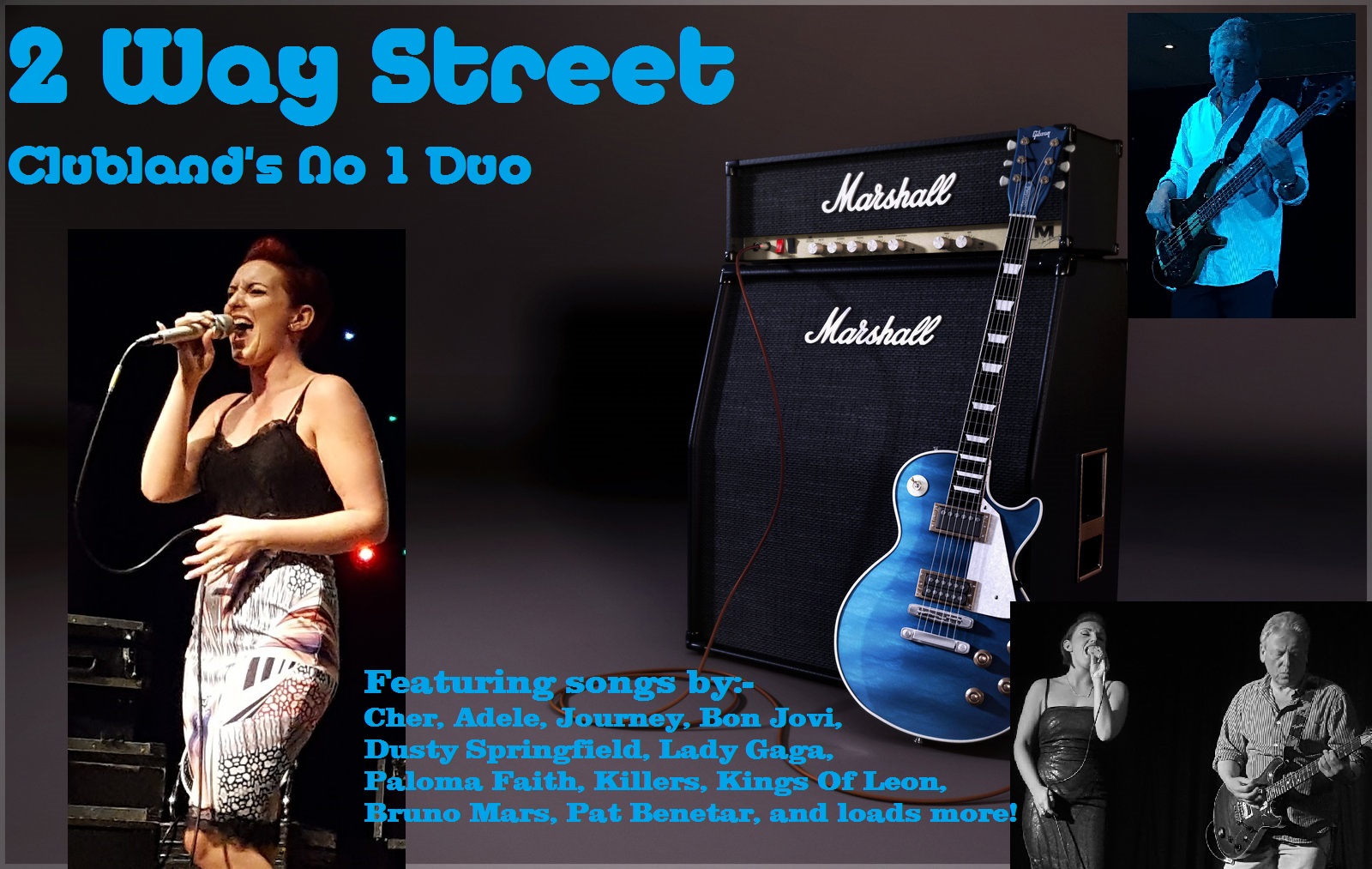 Boy, Girl Double Act!
Very Versatile Duo – Can work as a trio or a Band!
Top North-East male/female duo featuring live guitar and keyboards!!
Award-winning Holiday Camp act of 2016.
Professional show with top quality PA system and light show.
International artists who have played together at major holiday venues in Benidorm, Tenerife, Magaluf and Santa Ponza.
Set-list varies depending on the audience and the show required. It can vary from 1960's to present day.
Songs from artists such as:
Dusty Springfield, Tina Turner, Adele, Jess Glynne, Queen, Bryan Adams, Bon Jovi, The Killers, Whitesnake, Paloma Faith, Pat Benetar, Cher, Lady Gaga, and many more…
Book Now
X
Enquire about 2 Way Street!