CRAIG JOHN AS FREDDIE MERCURY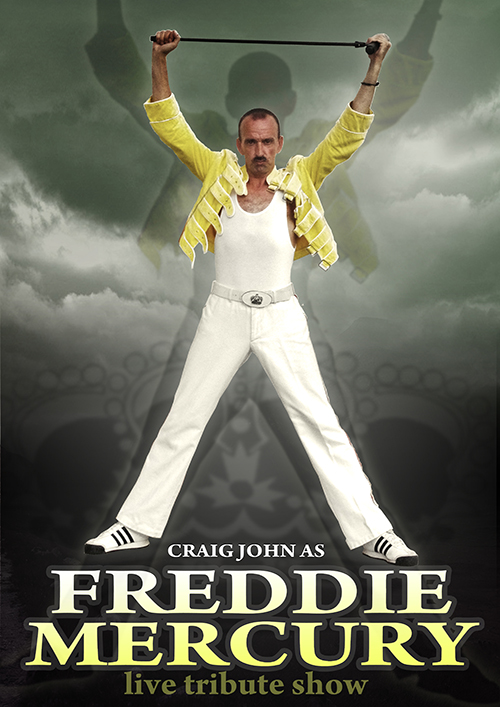 NO.1 FREDDIE TRIBUTE IN THE U.K.
Craig John is highly regarded as the UK No.1 tribute to Freddie Mercury touring Europe for 25 years!!
Craig's voice is unique, the power, the sound of Freddie himself… having performed to thousands of queen fans all over Europe in hotels, football stadiums, casinos, holiday parks and many other major corporate events. And is always in demand with his amazing tribute to Freddie mercury!!
A show not to be missed!!
Brian May from Queen said "close your eyes and Freddie is in the room" seeing is believing, the ultimate tribute!!
Craig John in Video fronting QWEEN Band! – Solo only from 2019!
Book Now
X
Enquire about CRAIG JOHN AS FREDDIE MERCURY
---