Ricky Moore's Hypnotist Laughter Show!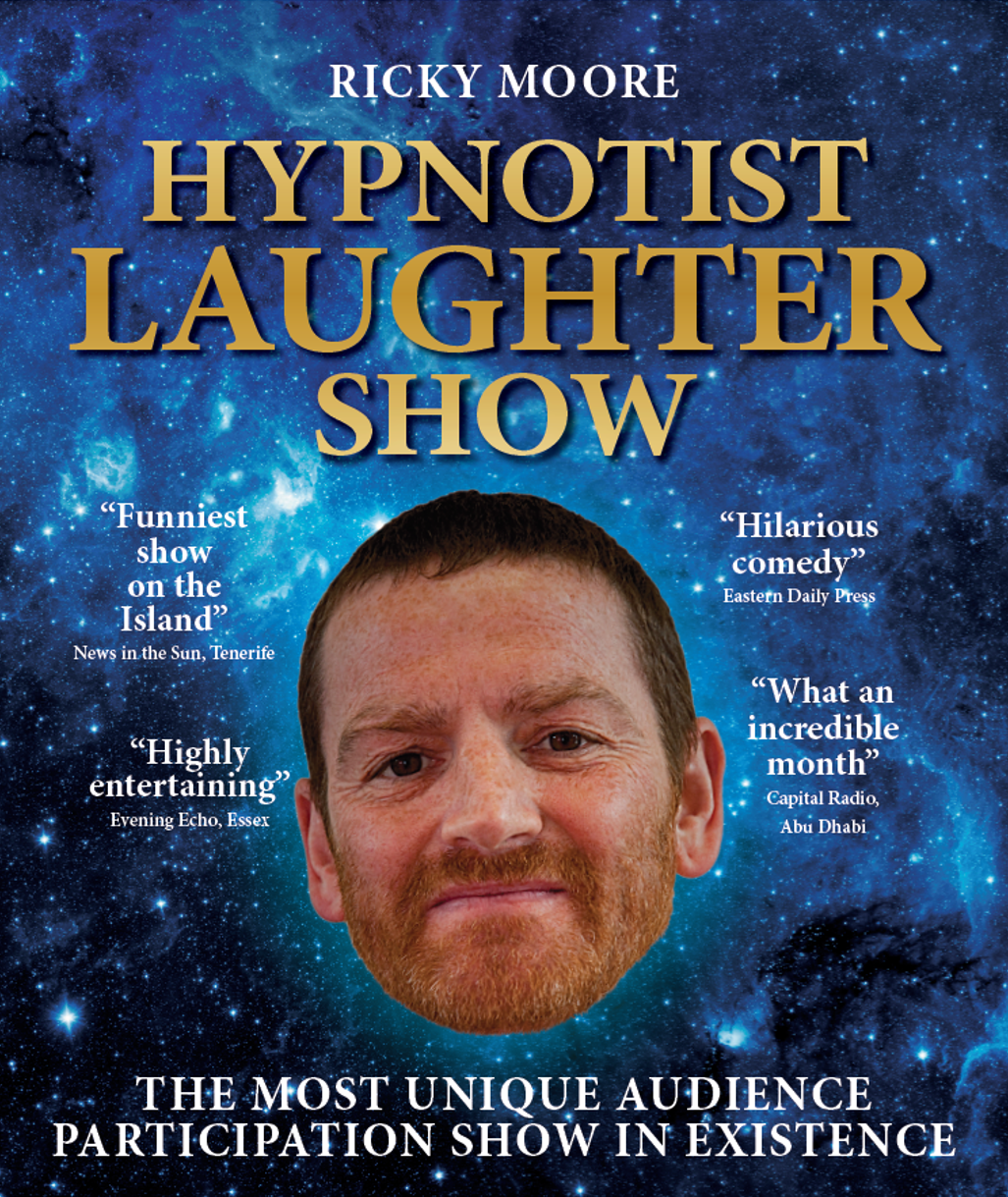 The Most Unique Audience Participation Show
Ricky has been one of the countries leading stage hypnotists for over twenty three years, he was Originally Europe's youngest hypnotist and fast became the only comedy show to book with the Army, Navy and RAF, performing time and again in many barracks throughout the UK and Ireland.
Based in the North East Ricky has the ideal show that will have his audience falling off their seats with laughter, it's fast, it's fun and above all it's highly entertaining. It also gives your audience something different from the usual karaoke, duet or band.
This show is also a real crowd puller and has been performed to full houses in several parts of the world including the Canary Islands, Abu Dhabi and a Princes Palace in Bahrain, and Ricky was also re-booked in Bahrain because of his amazing ability to work and work well for any audience.
Ricky feels comfortable in any venue from private parties or a club holding three thousand people, and this he did for three full summer seasons entertaining a full house at the Show boat Cabaret Club in Skegness.
Above all Ricky's shear professionalism means he is always a pleasure to work with, his show will be tailored to your requirements and can last from forty five minutes or up to two hours.
You will also receive as many high quality posters as you require to promote this unique event when a date is confirmed.
Ricky also is fully self contained carrying a full top of the range PA system so the whole event is a guaranteed success, all he asks is you provide ten chairs with backs.
Book Now
X
Enquire about Ricky Moore's Hypnotist Laughter Show!
---