MACARBER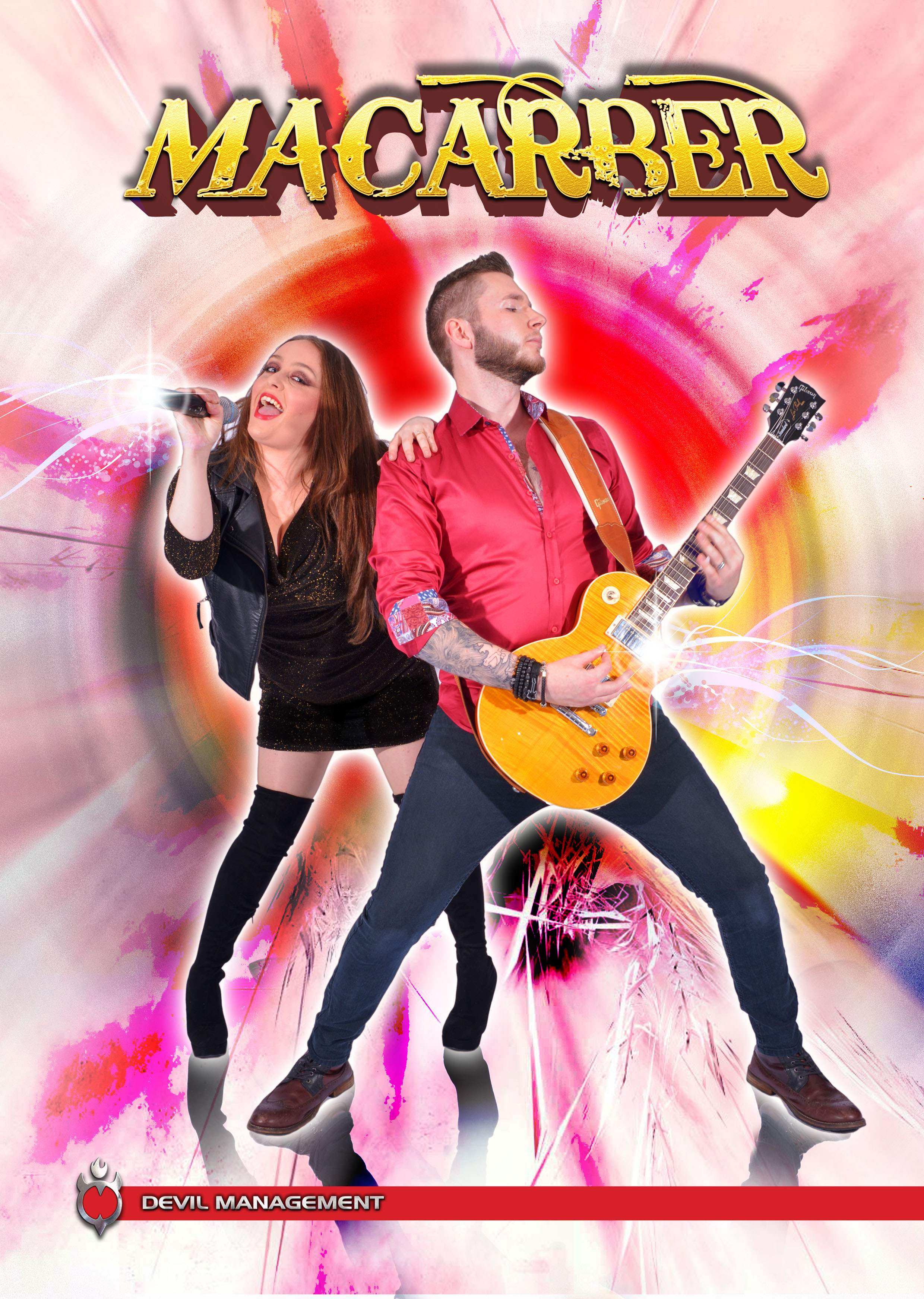 BOY/GIRL DUO
Macarber are a fresh and electrifying husband and wife duo combining the phenomenal vocal skills of Brooke Barber and the incredible talents of guitarist Ian Barber.
Ian has been playing guitar since the age of 12 making his first appearance in various venues throughout the UK with the Dublin Raiders where he stayed for 6 years. Since then he has been playing for founding 90's pop boy band member, Paul Marazzi of A1. Supporting the likes of Alexander O'neal, Tony Hadley (Spandau Ballet), East 17, S club 7, 911, Blazin' Squad, Shayne Ward, Damage, The Overtones and more. Playing at venues such as the Sage Gateshead, Rainton Meadows Arena, the Ricoh Arena and the Stadium of Light. Ian is an extremely skilled and professional guitarist & performer with a captivating stage presents.
Brooke is an exceptional vocalist with a powerful soulful voice. She has over 20 years experience under her belt performing at some prestigious venues throughout the UK. Including The Metro Radio Arena, NEC Birmingham, The Sage Gateshead, Newcastles St James' Park, Boltons Reebok Stadium and Wembley Stadium. Brooke has supported American singer/songwriter Ne-Yo who has written songs for the likes of Beyonce and Rihanna. As well as fronting her own bands, over the years Brooke has gained a B.A. (Hons) Degree in Music and has worked as a vocal coach. Her experience and dedication have enabled her to reach an extremely high standard as a vocalist and a performer.
Material covered includes artists such as Bruce Springsteen, Heart, Whitney Houston, Tina Turner, Bryan Adams, Journey, Sterophonics, Adele, various Motown artists, Bruno Mars, Nina Simone, Pharrell Williams, Dolly Parton, Train, Amy Winehouse, Aretha Franklin, Candi Station and many more.
MACARBER………………….a fantastic choice for any venue and occasion!!
Book Now
---