TAKE THAT V WESTLIFE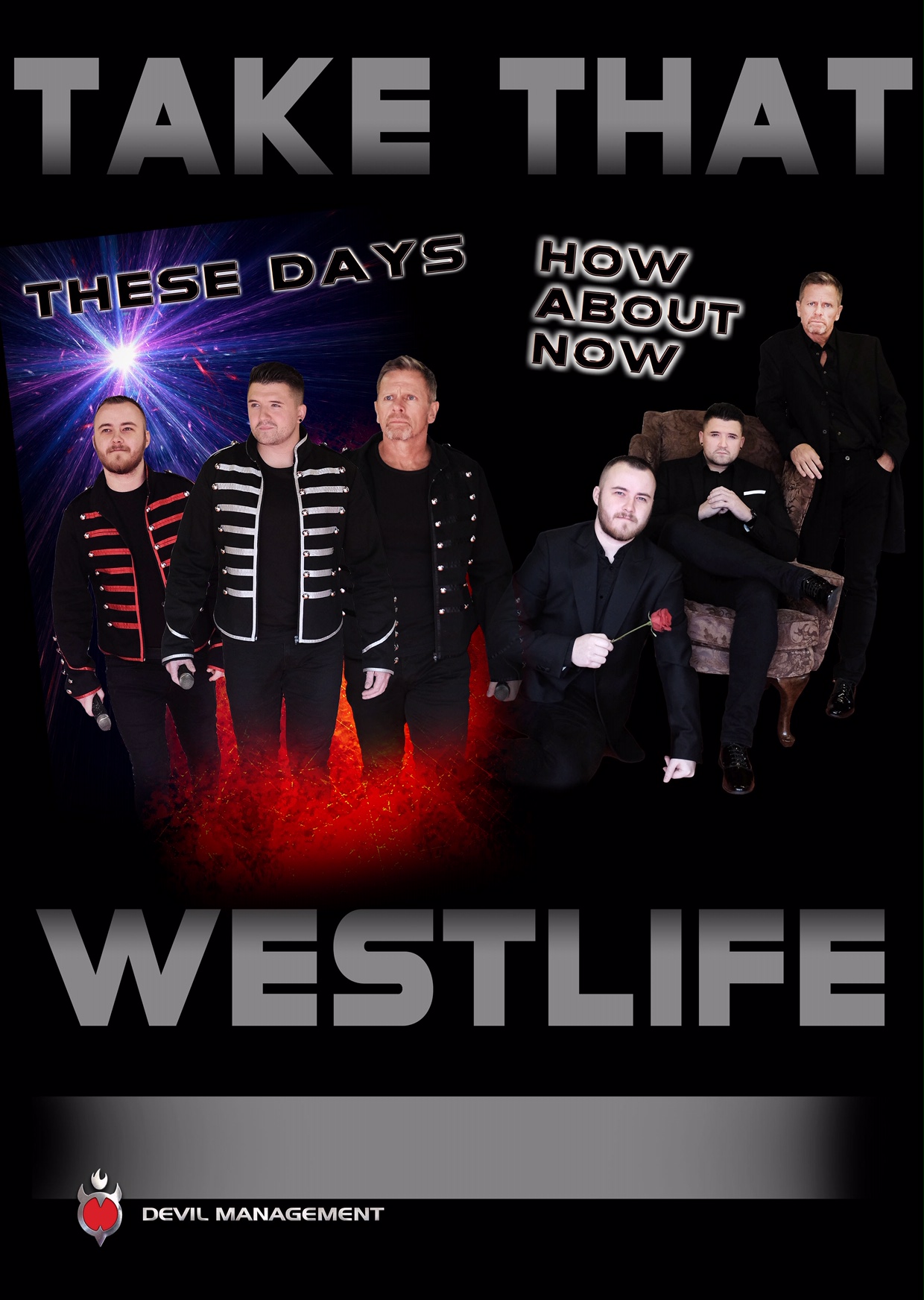 Amazing Take That and Westlife Tribute
A double tribute to the two long standing, No.1 selling boybands in modern music!!
Westlife & Take That have stood the test of time for over 20yrs and are still bringing out new music and touring around the world.
This tribute allows us to give the audience the very best from both bands with their first ever hits such as 'Swear It Again' from Westlife & 'It Only Takes A Minute' from Take That which was their 3rd single. The first two singles peaked at 38 & 47 but after that they first hit top spot with 'Pray' in 1997 and then success came after that.
These bands produced hit after hit and this show gives you them hits!
Check out our Facebook page!
Book Now
X
Enquire about TAKE THAT V WESTLIFE