EMERALD THIEVES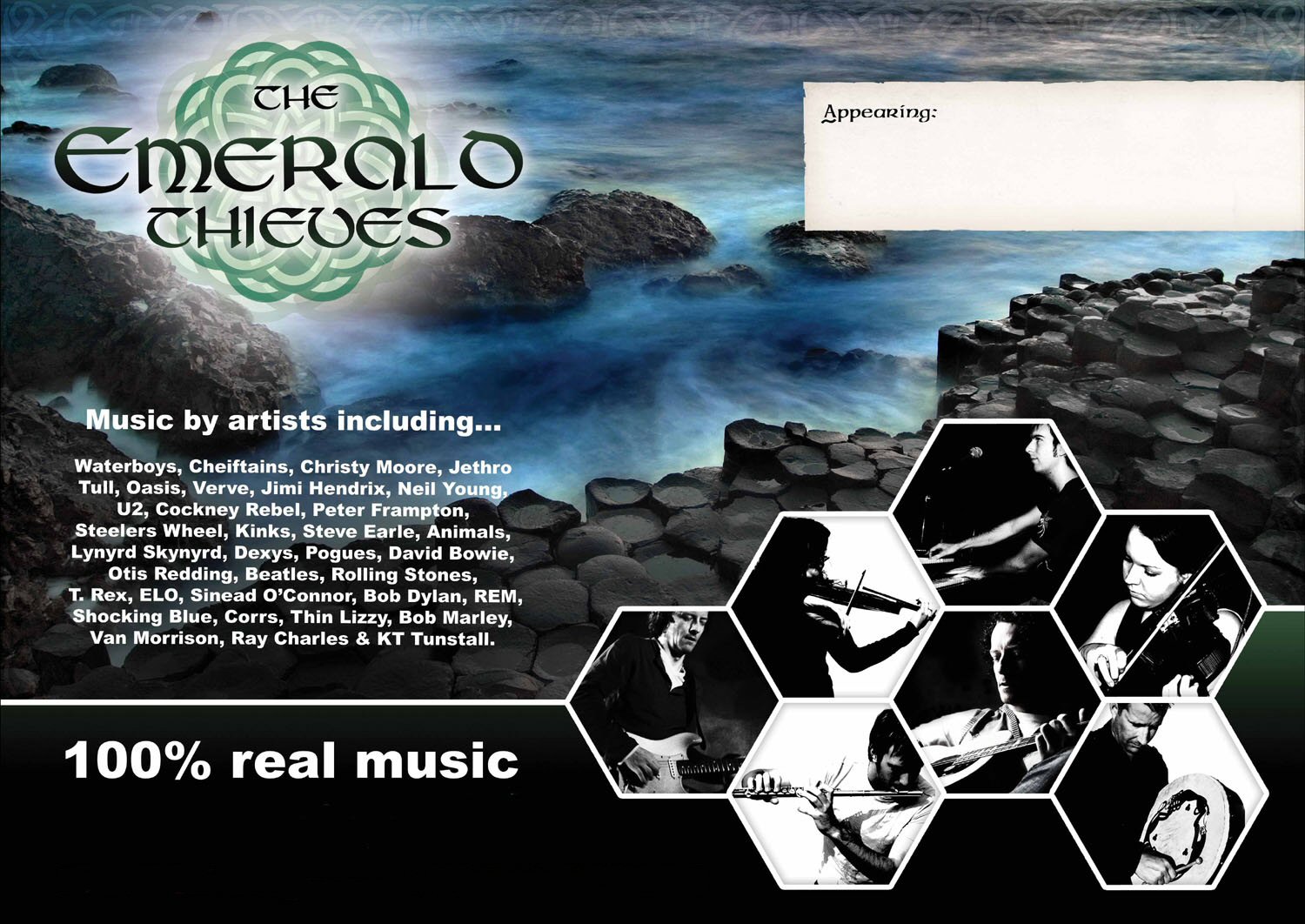 Irish music with modern indie-folk,
A band of Glastonbury regulars with a fantastic international reputation, known for fusing traditional Irish music with modern indie-folk, rock and pop hits.
In a world where modern music is dominated by X-Factor, dancers and musicians miming to backing tracks the Emerald Thieves' refreshingly honest approach is the perfect antidote. Guaranteed to please genuine music-lovers and everything you see is 100% live, no cheating!
Songs by…Waterboys, Cheiftains, Jethro Tull, Verve, Jimi Hendrix, Neil Young, U2, Cockney Rebel, Otis Reading, Animals, Dexys, Pogues, David Bowie, Beatles, Rolling Stones, Bob Dylan, ELO, Van Morrison, Bob Marley, Thin Lizzy etc.
Book Now
X
Enquire about EMERALD THIEVES
---