Animalgique!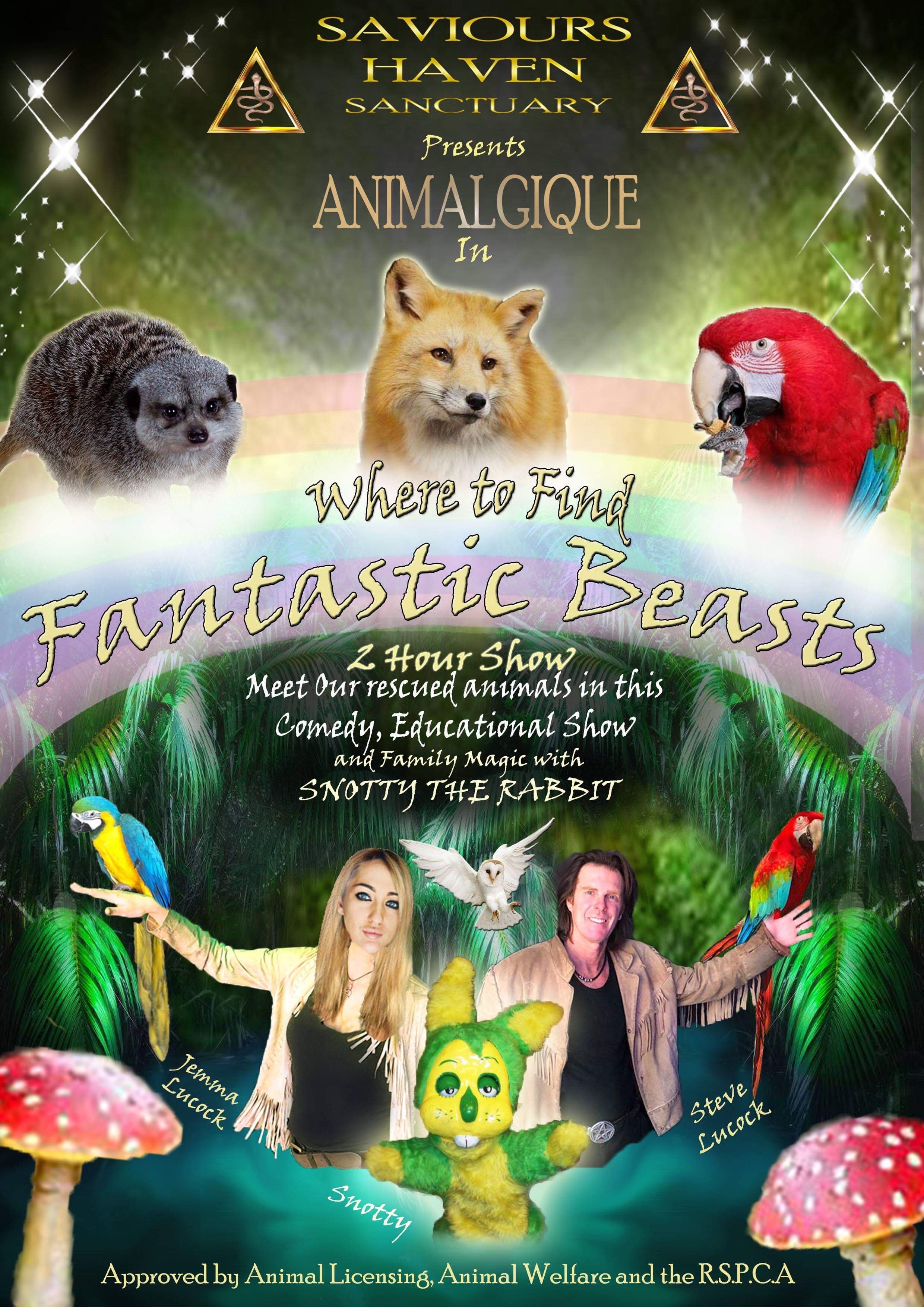 Where to find FANTASTIC BEASTS!
After 30 years of being one of the Countries Top Family Entertainers and endless Tv Appearances, 'Steve Lucock' returns to the stage with his TV/Film actress wife 'Jemma Swainston-Rainford (Jemma Lucock) in this 2hr Comedy 'Educational Animal Show'
Starting with Steve Lucock And 'Snotty the Rabbit' from TV's Funday and comedy Magic producing a 'rabbit' this show is literally none stop family entertainment
The audience will literally fall in love with their recued animals whilst at the same time have their heart strings pulled through the laughter of their antics.
This Show entertains the adults as well as the children and has been highly acclaimed by
Animal Welfare, Animal Licensing, RSPCA and many Newspapers, not to mention many Show Business Critics and Celebrities.
Amongst the animals featured is possibly the countries most famous, friendliest and most 'Loved' fox… 'Zante Fox'
Zante has not only featured in the news and magazines but has also appeared on Tv  many times and is about to appear in a brand new film called 'Angel' with Jemma Swainston – Rainford.
Aswell as their own show Steve, Jemma and the animals have also supported some of the countries biggest names
The show is Fully Insured and comes with Animal Licensing Certificate, Animal Transportation certificate
This show does not only entertain it changes hearts and is a show you will never forget
Quote from animal licensing 'you totally undersell yourselves – everyone should see this show'.
Book Now
X
Enquire about Animalgique!