CRIS Q's SOUL SENSATION!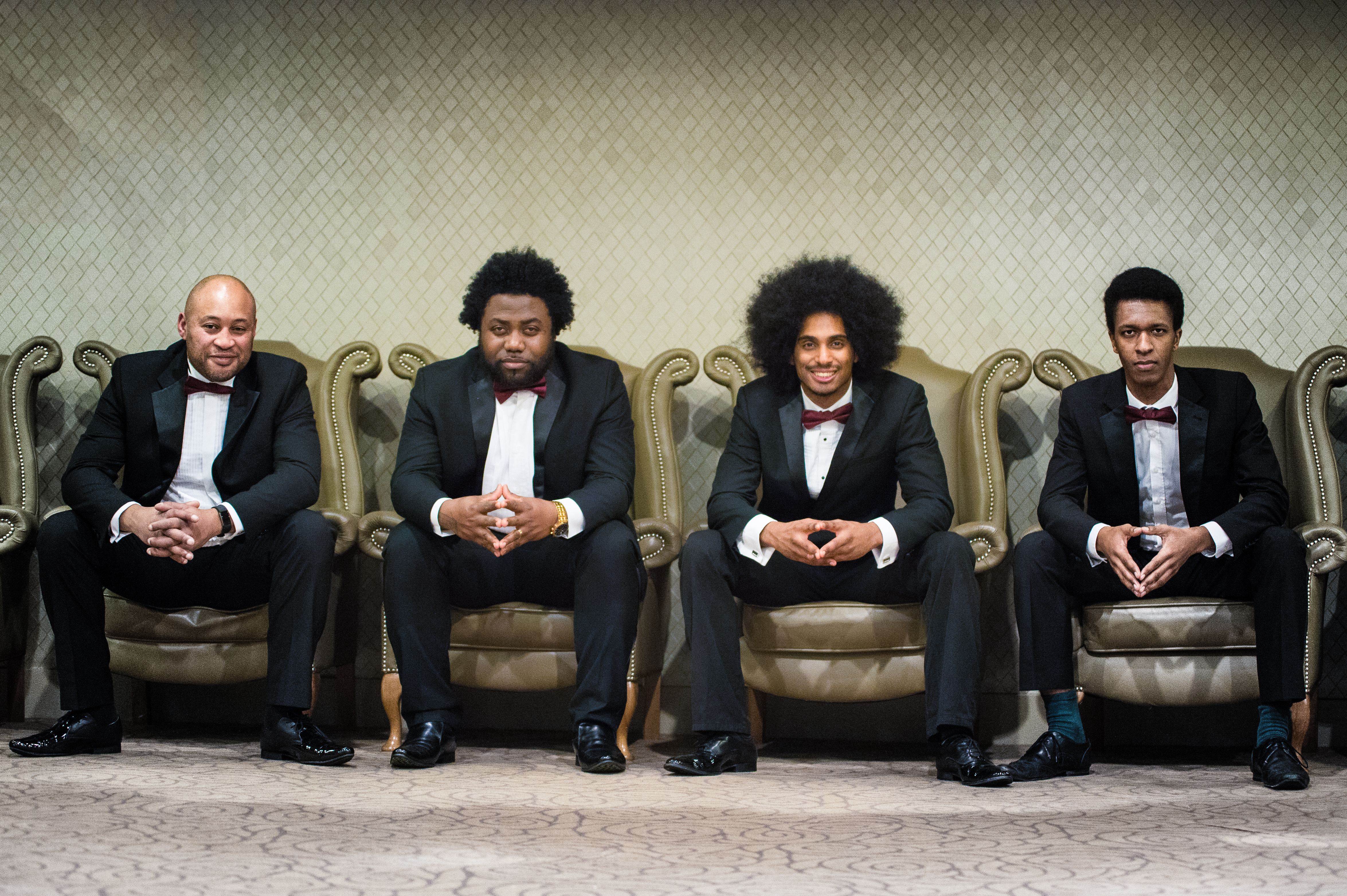 International Soul Show featuring Cris Quammie!
Cris Quammie singer, songwriter, producer and recording artist began his journey as The Soul Sensation in the year 1991 and has been going strong ever since. From Trinidad & Tobago Cris whose performed on television for the masses there worked as lead singer in many famous bands, which gained him the opportunity to work with grammy award winning artists like Sean Paul, Shaggy, Anslem Douglas, Beenie Man and Lenny Kravitz just to name a few, Cris moved to the USA to pursue his musical career and has become one of the most prolific ambassadors internationally of R&B, Soul & Motown sound in the last two decades, and is humbly still pursuing his career.
He has taken his Soul Sensation across the globe from its roots in Detroit to the Caribbean, New York, San Francisco, Europe, Asia and the United Kingdom where he now lives, performing on land and sea. Cris has created a number of outstanding concept style shows, Soul Sensation's The Story Of Motown Show, The Four Tops Show, The Drifters Show, The Temptations Show, The Legends Show, The BOYZ 11 MEN Show, The Motown Classics Show and The Evolution Of Soul Music Show.
Cris Quammie continues to deliver an outstanding show consistently, whether he performs solo, with his trio, quartet, or with his live orchestra who are all under his direction and keeping the music of the legendary Four Tops, the Tempting Temptations, the Dappa Drifters and Motown alive worldwide as he takes you through the hits – "Reach Out",  "Same Old Song" "Baby I Need Your Loving",  "Stand By Me," "Under The Boardwalk," "Get Ready" "My Girl," "I Can't Help Myself," (Sugar Pie), "Standing In The Shadow", "Bernadette", "Walk Away Renee", "Loco In Acapulco" and lots more from that era including songs of The Miracles, The Platters and The Stylistics as well as songs of Smokey Robinson, Ben E King, Jackie Wilson. He also goes up the years showing the change in elements in Soul Music to present day for the younger audiences in his more contemporary act The Evolution Of Soul. These shows are absolutely incredible.
Soul Sensation have toured extensively; as a solo act Cris Quammie The Soul Sensation, as a Quartet – Cris Quammie's Soul Sensation and also as a trio. They have travelled the United States, The Caribbean, Germany, Holland, Belgium, Spain, Africa and the United Kingdom, leaving their audiences chanting "we want more" continuing to keep MOTOWN ALIVE and continuing to update his repertoire with all music that pertain to Soul.
Cris Quammie has the number one soul & Motown show definitely, these young men are not pretending to be the original members of any groups, but a representation of what these amazing groups were in their prime. Adding the flare of youth in their classic shows and class to their modern act, Cris and his boys are ready for any challenge in the music business today. Cris Quammie's Soul Sensation has over seven members so we are never short of a soulful singer when needed.
All Soul Sensation shows feature Mr Cris Quammie on lead vocals "a young man with a powerful voice and tone to die for". His superb vocal range seems to know no limits and his unique sound has been compared to that of Levi Stubbs of the original Four Tops. Cris is responsible for the splendid vocal harmony structures and choreography of his backing singers/dancers, but is not taking credit for orignal material, but in fact recreating and paying tribute to the great acts who invented them (The Four Tops, The Temps, The Drifters etc) while keeping things in accordance to Motown.
Cris Quammie is also a recording artiste/producer with a lot of original material, with studios based in the UK and the Caribbean. Cris is working on his solo career as well as balancing with his tribute shows to Motown and Soul.
Cris' resume is eminently impressive including performances on BBC for the Queen Mary 2 cruise linears' birthday in Southampton, recently joined Anthony Joshua's Victory Tour at the Bolton Macron Stadium and also performing for Lenny Kravitz."..He is a pleasure to watch & Listen to on stage.." ….(Lenny Kravitz).
Book Now
X
Enquire about CRIS Q's SOUL SENSATION!
---