DOUBLE EDGE!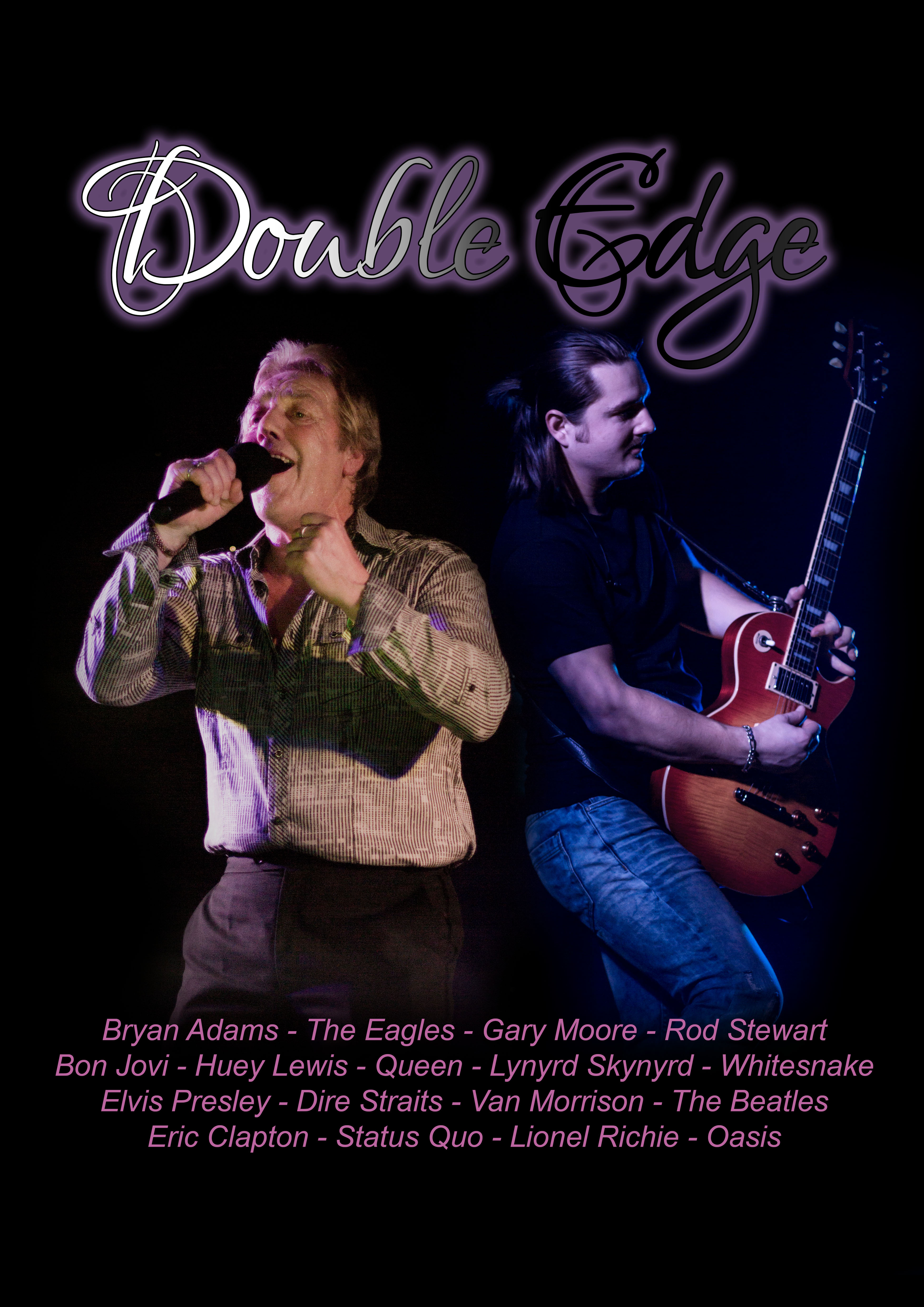 Brill Guitar Vocal Male Duo!
Double Edge are a highly talented guitar and vocal duo based in Sheffield and have a fully contained show with high quality equipment!
They have a mixed repertoire and focus mainly on (but not limited to) classics from the 70's to 90's. The general feel of their genre is 'soft rock' with performances of songs from the Eagles, Lynyrd Skynyrd and Bon Jovi, but this is contrasted by the odd dance floor fillers from the likes of Barry White and Van Morrison.
Patrick, the lead singer, has a voice that has been said to resemble that of Rod Stewart's and Kevin, the guitarist, is a dedicated musician with a high level of skill and ability!
Book Now
X
Enquire about DOUBLE EDGE!