ECHO BEACH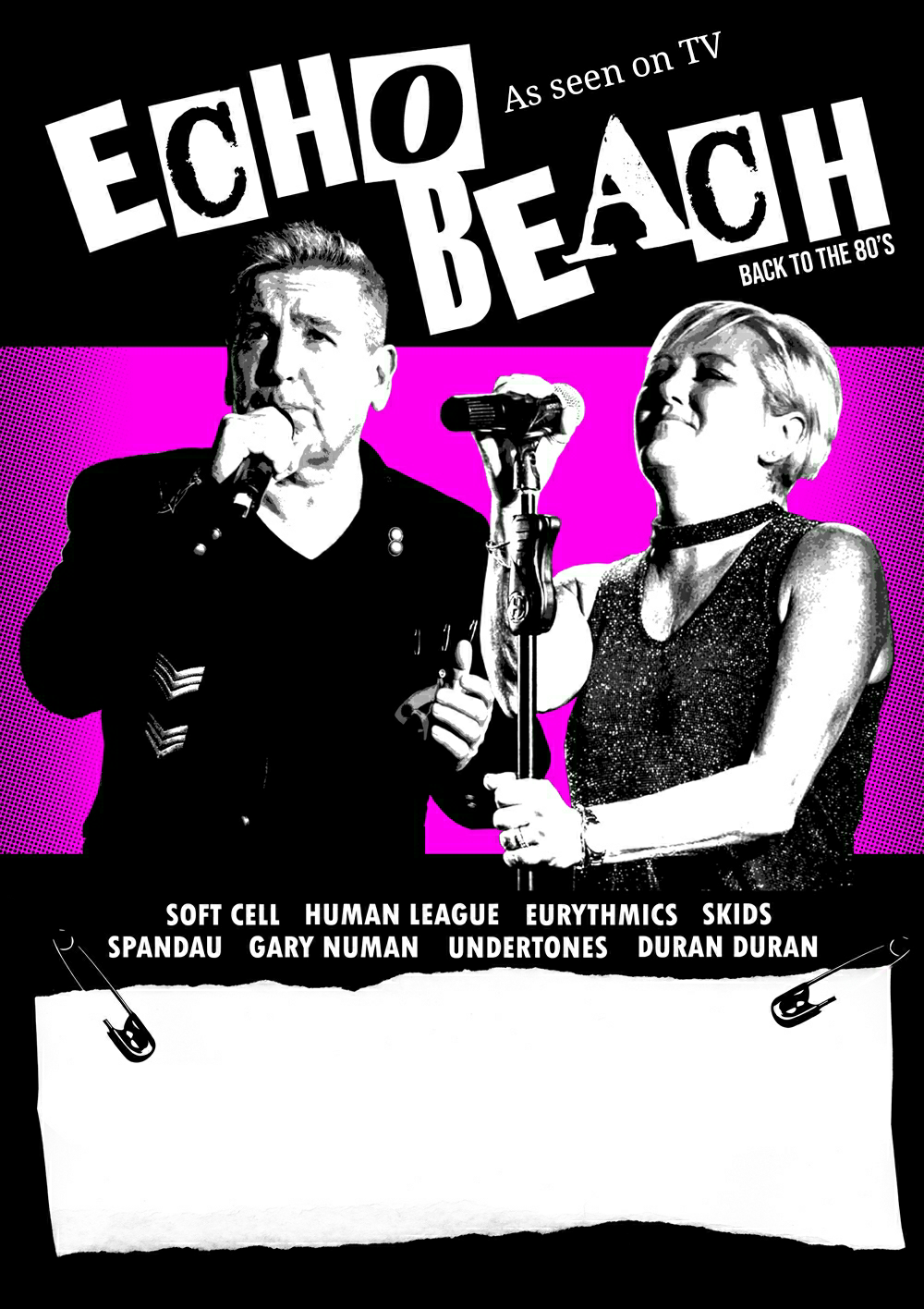 THE ULTIMATE 80'S TRIBUTE DUO
Echo Beach regarded as the UK's number one tribute to the 80s duo!
Ivor and Kirsty have a wealth of expierence picking up nearly every award on the Entertainment circuit.
Echo Beach will take you back to the heady days of the Electro 80s years.
Carrying a state of the art P.A. system and programmed light show Echo Beach are ideal for any 80s tribute night.
Numbers include: Relax Frankie goes to Hollywood, Tainted Love Soft Cell, Enola Gay OMD, Pet Shop Boys, Tears for Fears, Gary Numan, Eurythmics and many more…
Book Now
X
Enquire about ECHO BEACH