Fabulous Fraser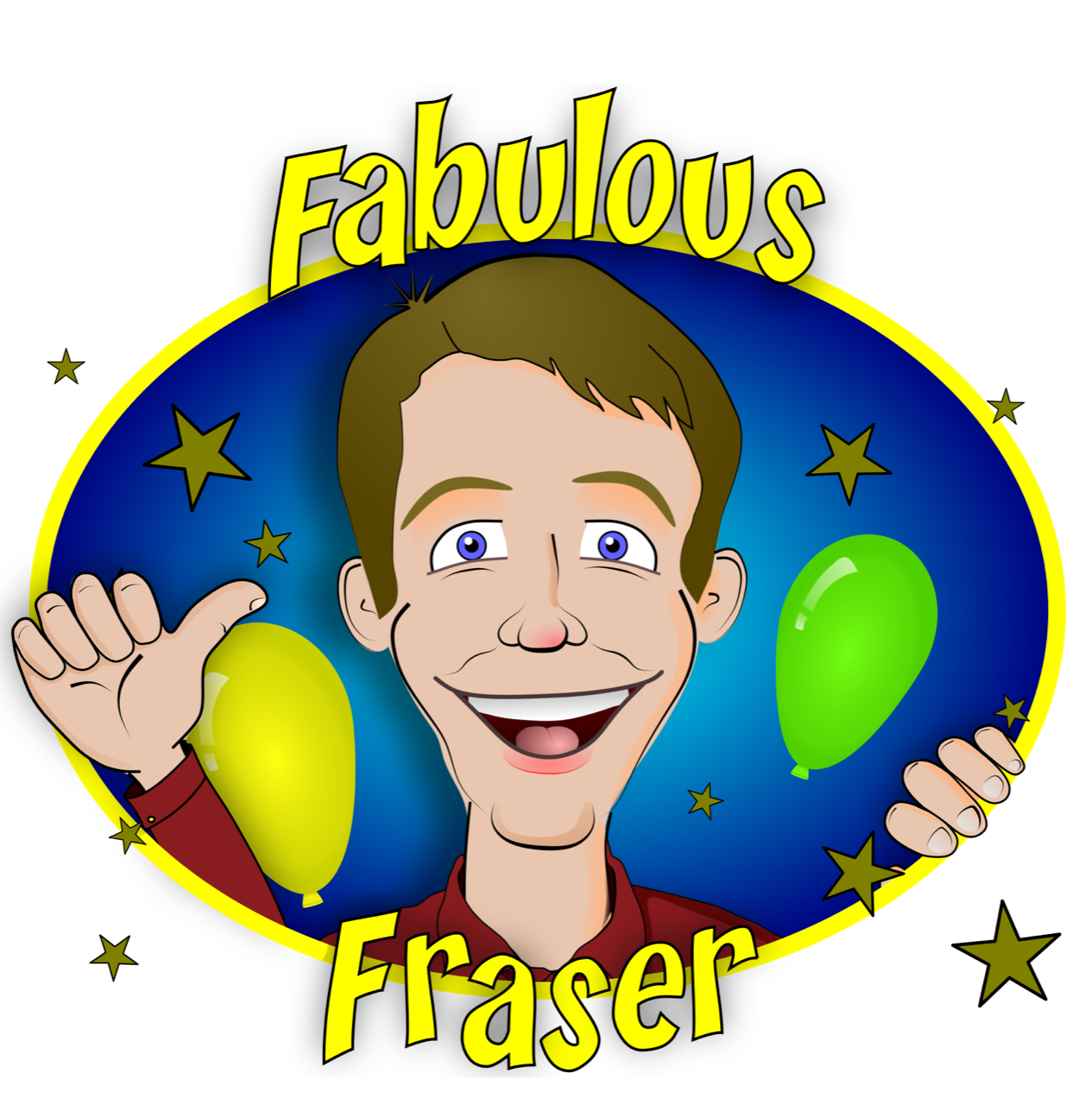 Super fun magic entertainment
Based in Ayrshire, Fraser has been practising magic from a very young age and has been performing for over 15 years. With this experience in the industry, Fraser always aims to give his audiences the most professional and entertaining experience they can have.
Fraser is a passionate performer, with a degree in Drama and Acting, he has been involved in performing all his life. His love for entertaining people through magic all started when he found a book on magic after moving house at a young age. He then went on to learn other skills including juggling and balloon modelling.
Currently, he is a member of I.B.M British Ring (International Brotherhood of Magicians), Kilmarnock Magic Circle and a member of Equity. So you can ensure he is among the best entertainers in the business.
His performances are full of eccentricity, energy and involvement with the audience. You are sure to have fun, whether its games, magic, balloon modelling or just plain mayhem, he always injects enthusiasm into every performance.
An event with Fabulous Fraser is very much interactive, making sure that young and old alike are fully involved. Great fun for all the family.
Fraser has had many achievements through performing magic. Most notably he has held the title of Scottish Magician of the year for 2 years through the Scottish Association of Magical Societies (S.A.M.S).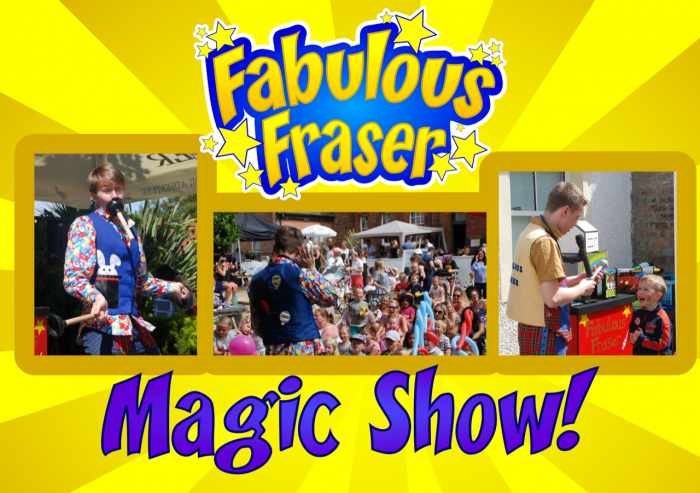 Book Now
X
Enquire about Fabulous Fraser