IAN JAMES PRESENTS MICHAEL BUBLE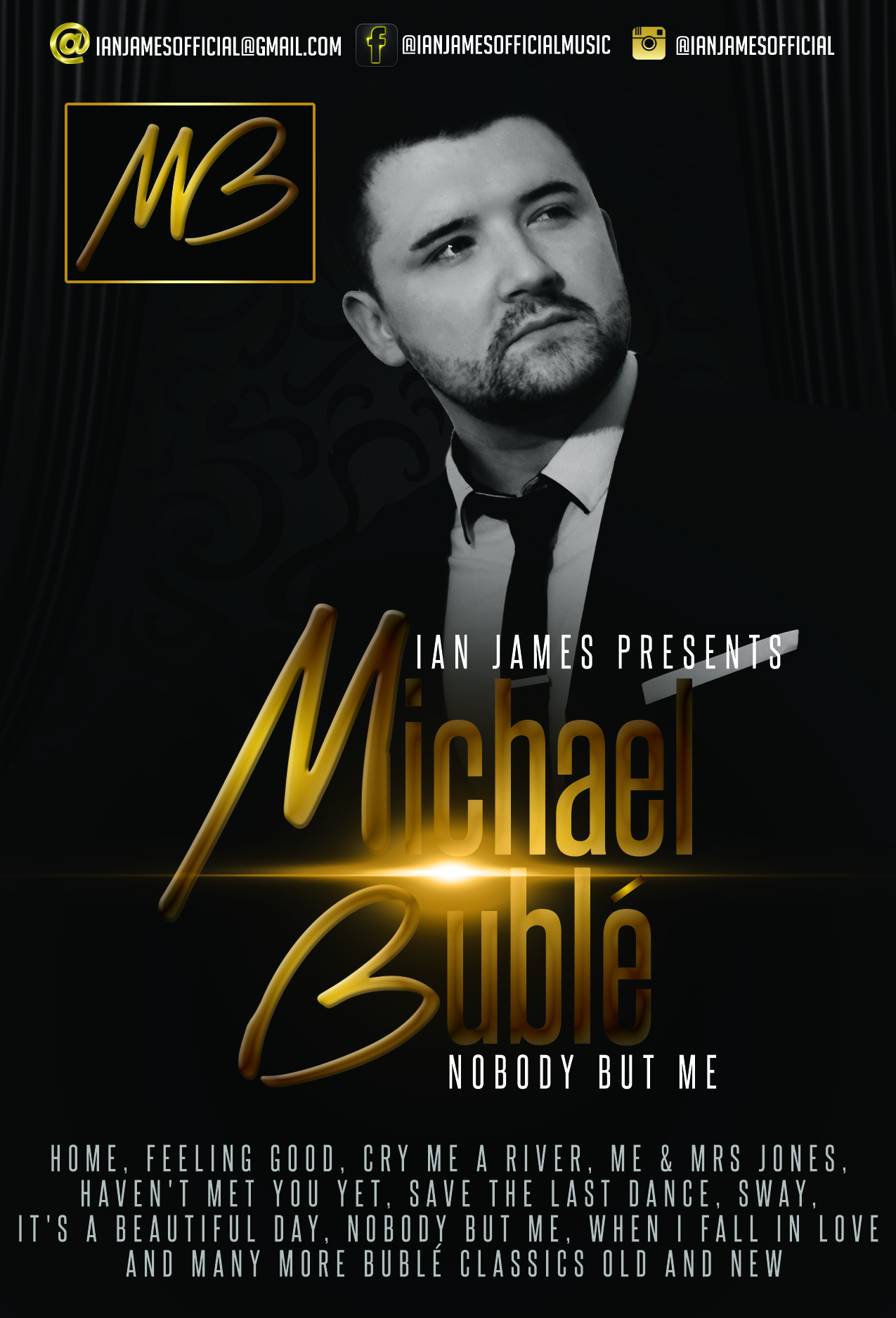 AMAZING MICHAEL BUBLE TRIBUTE BY IAN JAMES
Ian James shares his love and passion for MB in this immaculate tribute to the modern day King Of Swing!
Ian has an impressive background in his music career and this show is another example of why he is one of the best male vocalists in the UK.
The suits, the tones and the charm, Ian James has it all and he will leave you 'FEELING GOOD'!
Book Now
X
Enquire about IAN JAMES PRESENTS MICHAEL BUBLE
---