James Long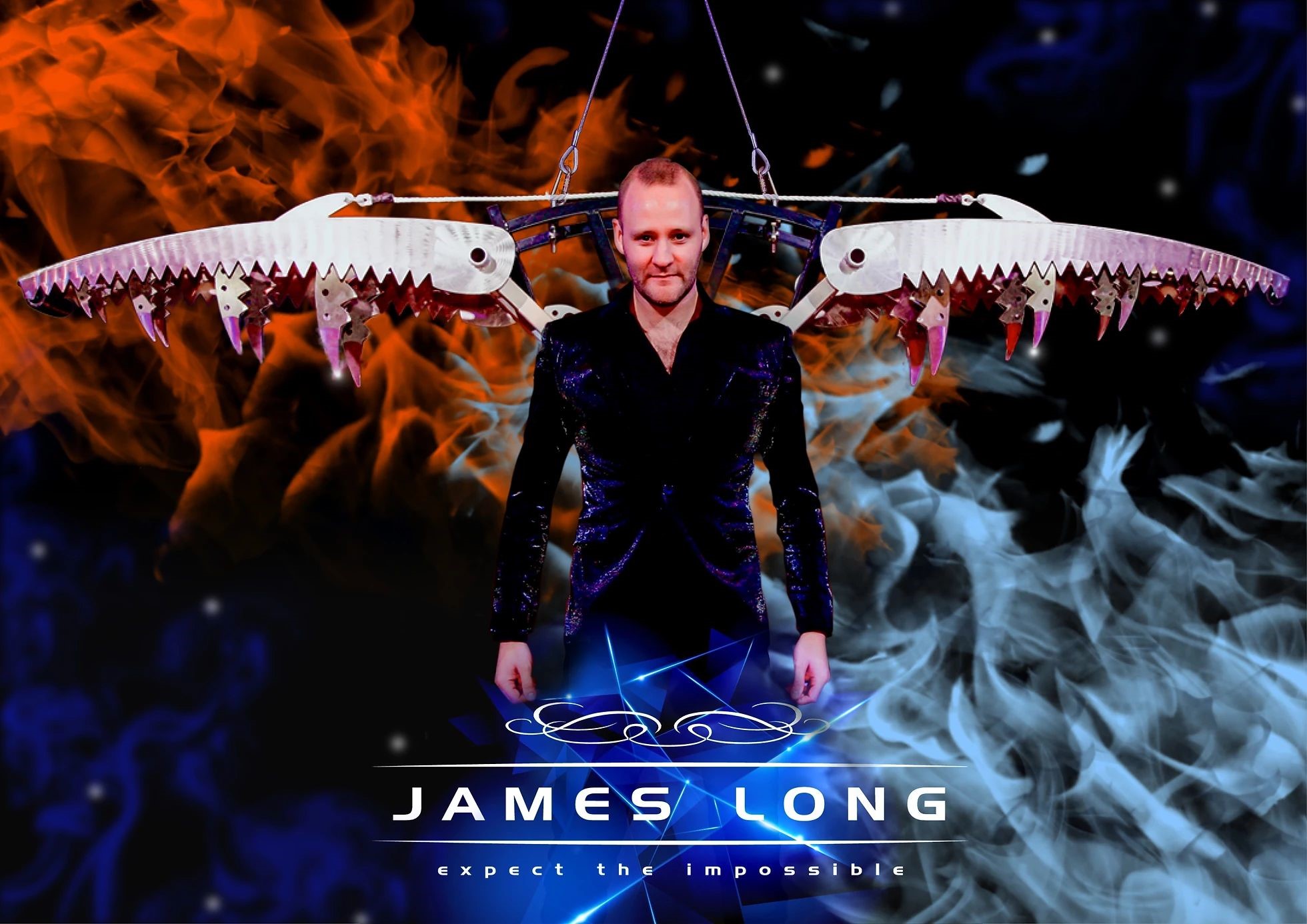 Expect The Impossible
James Long is a professional, multi-award winning magician and illusionist!
His show features large scale, modern, custom built illusions and clever card manipulation.
With an impressive client list and many years of experience, James Long has become one of the foremost illusion acts in the UK.
James was bitten by the magic bug at the age of 9 and had won his first award by the time he was 11. He has since won many more awards including the UK Magic Junior Magician of the Year. While performing at his first corporate show (at the age of 15) James was approached by a gentleman who offered him, there and then, a 3 month contract on a ship. James politely explained to the man he would love to do it, the only problem being "I have to go to school on Monday morning." He did eventually work for the gentleman upon leaving school a year later. Since then James has performed all around the UK and worldwide from the Caribbean to the Arctic Circle, Asia to Africa and Europe to the USA.
The show features modern, highly original and exciting custom built illusions, including a mesmerising levitation, an inexplicably fast transformation and a death defying escape. Its fast paced, edgy and all accompanied by a pulsing soundtrack
​
With over 20 years of professional experience James has earned himself an enviable reputation, and has won high acclaim from some of the magic worlds top names and entertainment critics alike.
​
With constant development and investment, the show continues to reach new heights.
Book Now
X
Enquire about James Long