Ken and Barbie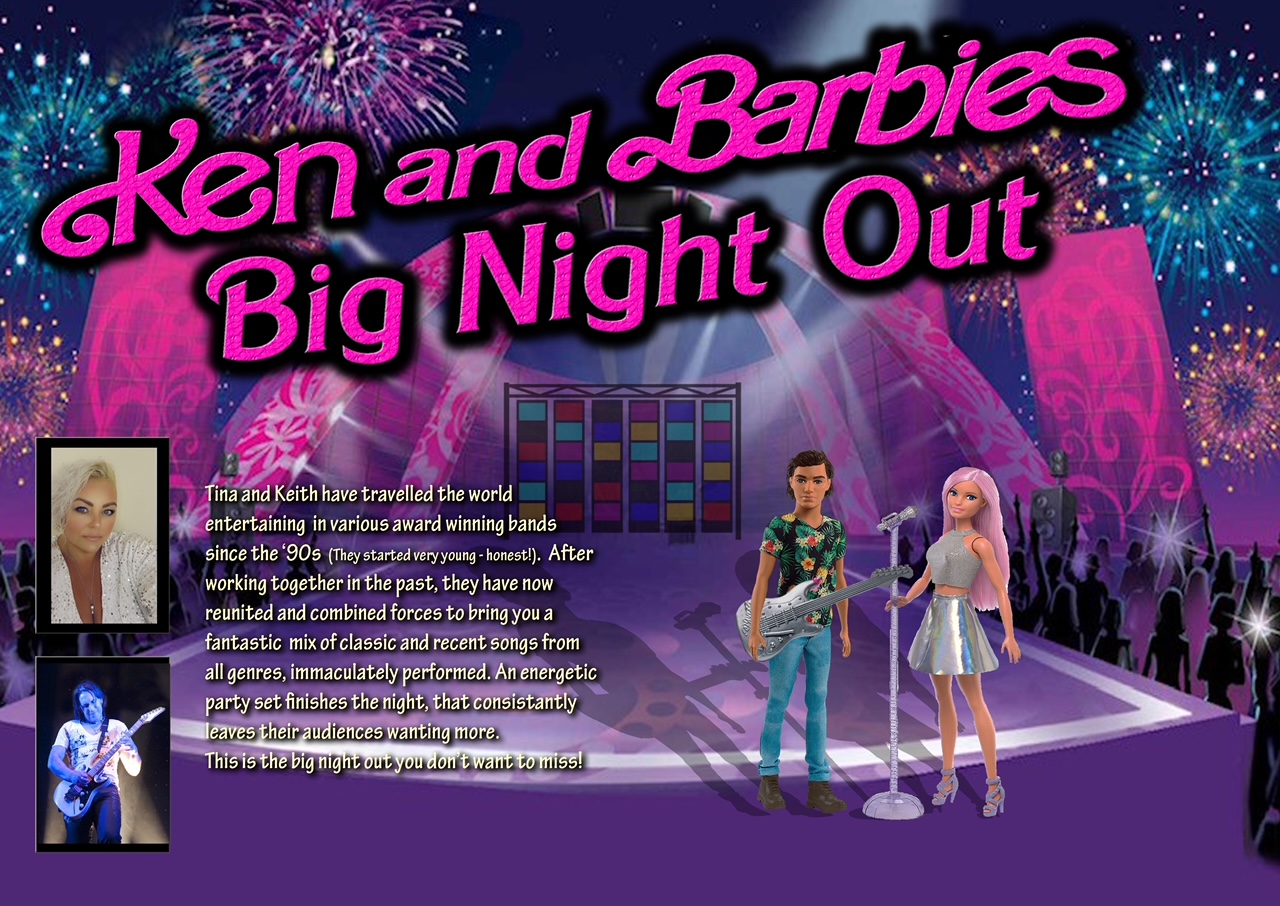 big night out
Tina and Keith have travelled the world entertaining in various award winning bands since the '90s!
After working together in the past, they have now reunited and combined forces to bring you a fantastic mix of classic and recent songs from all genres, immaculately performed.
An energetic party set finishes the night, that consistently leaves their audiences wanting more.
This is the big night out you don't want to miss!
Book Now
X
Enquire about Ken and Barbie