KEVIN FINNIGAN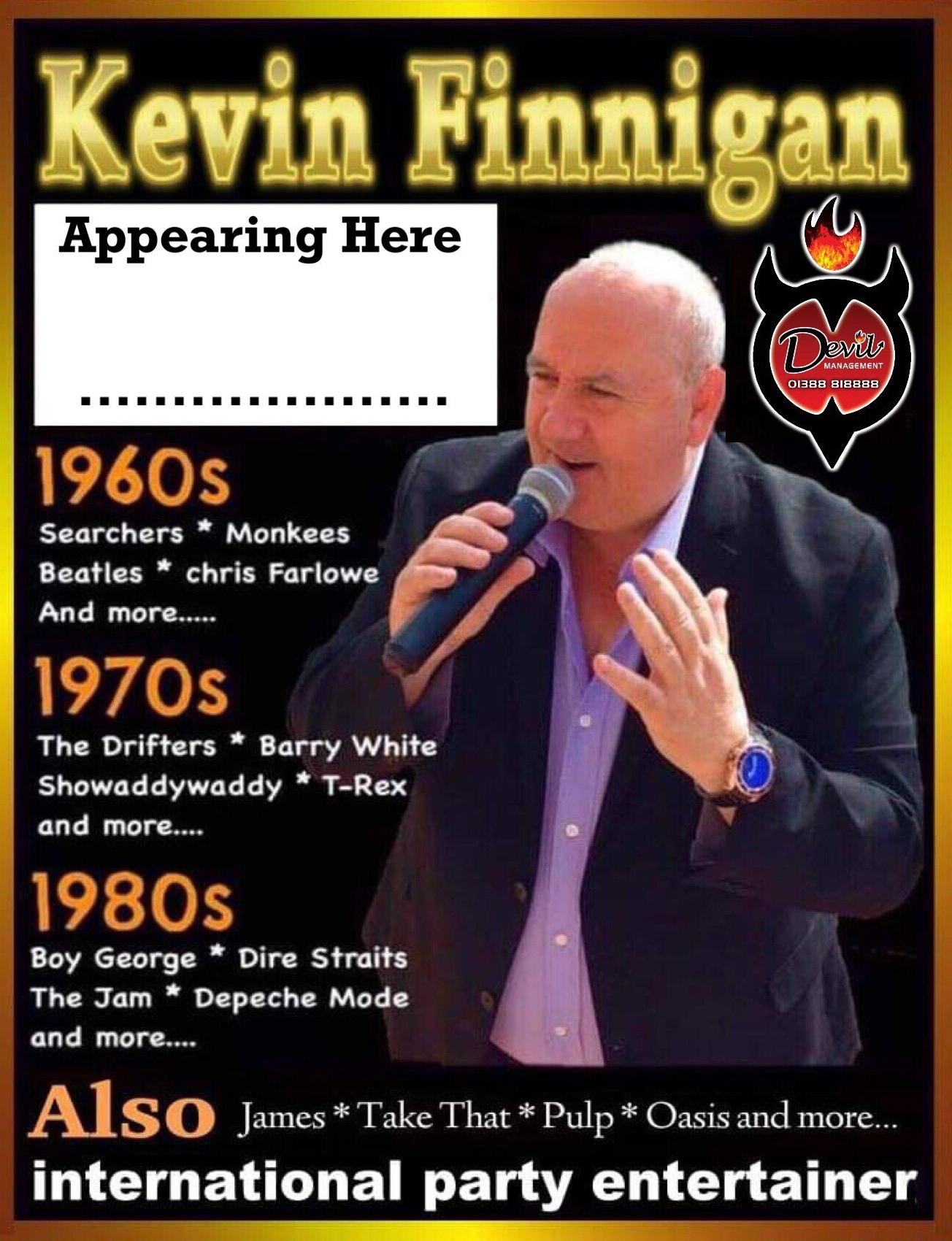 Brill Vocal Entertainer!
Formerly Keyboard Vocalist with Liberty Star Duo, Kevin has now been solo for three years taking his shows around the local venues with great success!!
Aka The Gangster of Reggae and Ska
Since 2018 the show has featured locally as well as Benidorm, Majorca, Costa Del Sol, Blackpool and Stratford upon Avon. Mix and match both shows for the complete evening.
Music from Disco, Ska, Reggae, Rock to 60's, 70's, 80's material… Songs by:
Dire Straits, Barry White, Depeche Mode, T-Rex, UB40, Eddy Grant, Stereophonics, Pogues, Johnny Cash, Neil Diamond, Roxy Music, Rolling Stones, Madness, Specials, Bad Manners, Buddy Holly, Showaddywaddy, The Animals & many more…
Book Now
X
Enquire about KEVIN FINNIGAN