Our Trace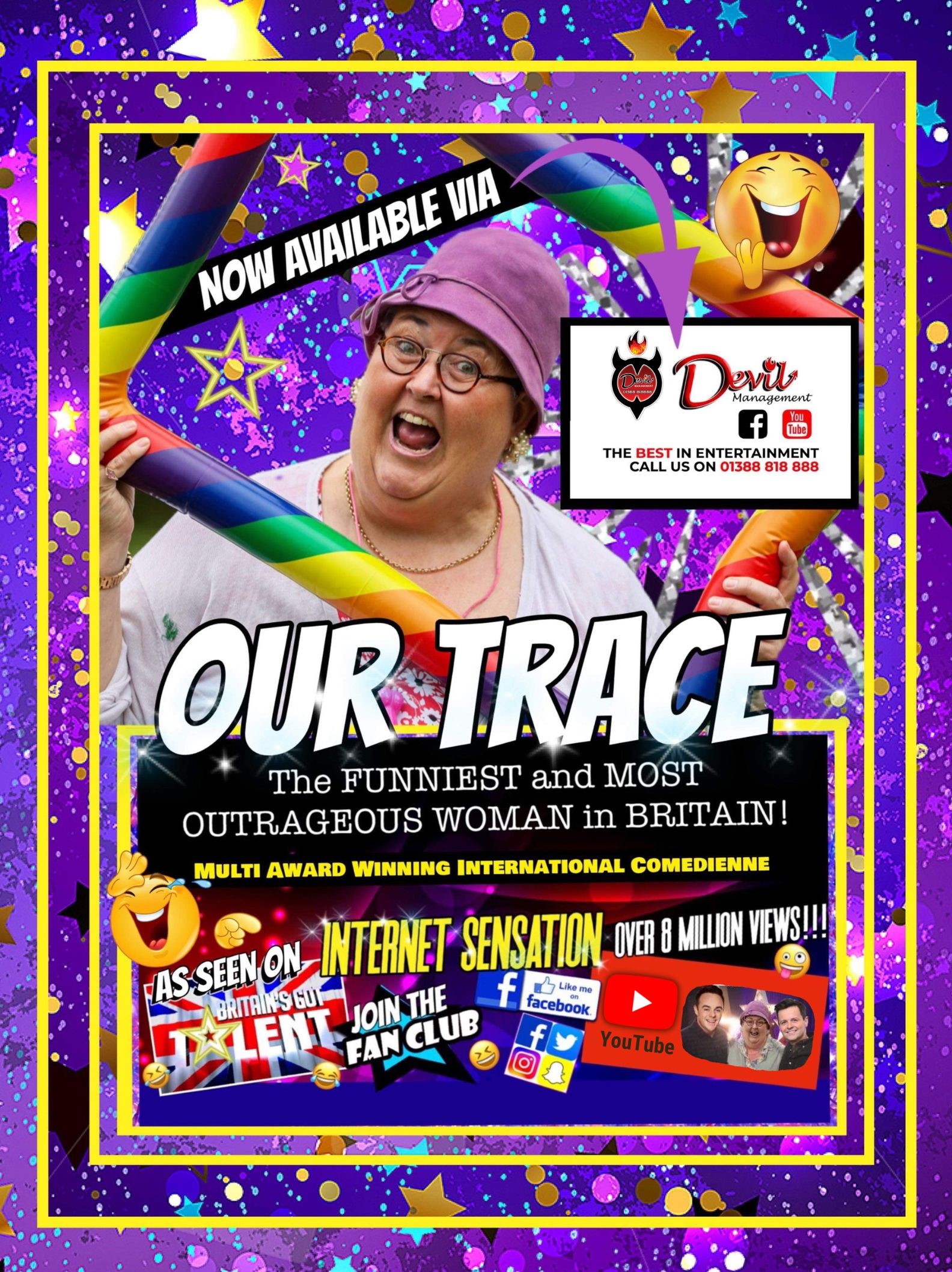 The Funniest Woman In Britain
Our Trace is a multi award winning comedienne. She shot to fame after 25 years working on the entertainment circuit. A member of the audience posted a Facebook live video at one of her shows. This clip went viral, achieving in excess of 8 million views worldwide., turning her into an overnight internet sensation.
After this Our Trace was approached by BGT. She attended The Lowry Theatre, auditioned and got 4 'yes's' from the judges, further adding to her growing fan base, leaving everyone wanting more of the funny woman in the posh frock.
Our Trace shares her life stories and experiences, many containing adult content., music, song and audience participation, leaving tears running down your legs!!
Book Now
X
Enquire about Our Trace
---