RAGDOLLS!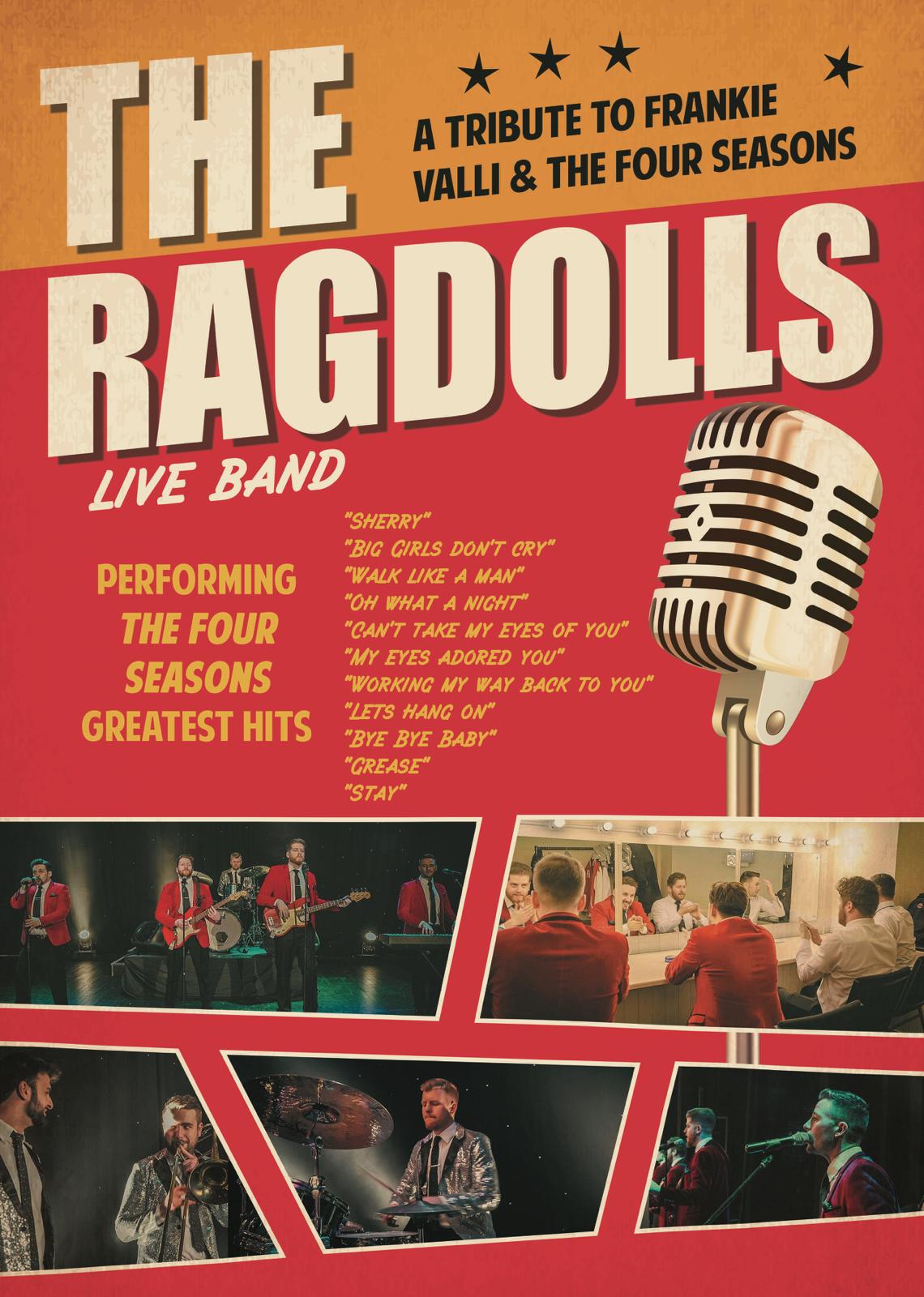 Tribute to Frankie Valli & The Four Seasons - Amazing 5 piece stage show!
"The Ragdolls" will take you on a musical journey through the well-known career of one of the most successful bands of all time, Frankie Valli & The Four Seasons.
Having listened to some of the classic songs such as, Sherry, Walk Like a Man, Oh What a Night and many more… "The Ragdolls" recreate the iconic sound of the "Jersey Boys".
In the first part of the show, the Boys take you back to where it all began, recreating cover versions of 50's songs as the Four Seasons did, including hits such as, Still of the Night, Oh! Carol, Teenager in Love and Why Do Fools Fall in Love.
With slick choreography and the recognisable falsetto, this really sets the scene.
Acoustic versions of songs are a highlight in this part, which shows off the diversity and harmonic sounds as once performed by the great band themselves.
By the end of the first half, you will definitely be "hanging on" to your seats and "beggin" for more.
The second half of the show is truly party time, where all the famous hits come out such as, Can't Take My Eyes Off You, Ragdoll, Walk Like a Man, Grease, and many more.
Book Now
X
Enquire about RAGDOLLS!
---