Scandal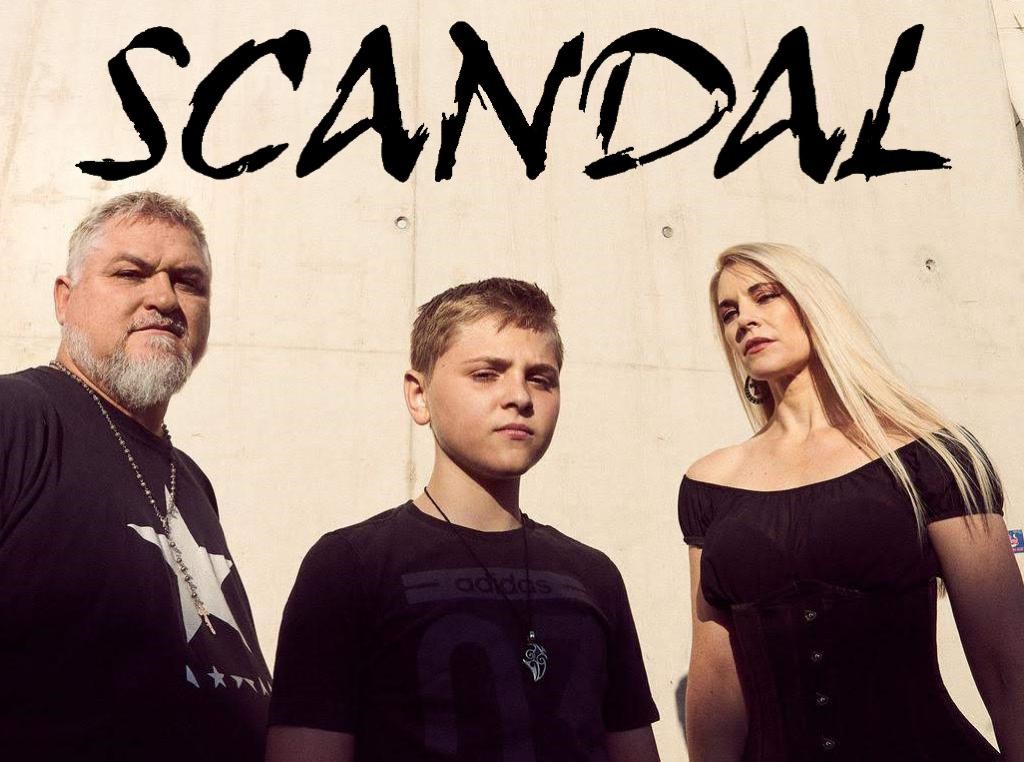 Great live family trio
What does a married, performing duo do when they need a guitarist? They make one! Sixteen years later, (almost instant) guitarist!
Introducing Keegan, our son, who has been joining us on stage for a song or two, since he was 3!
Over the years he has developed and matured as a performer, and about five years ago, added guitar to his list of credentials. Now at the at the ripe old age of 16, he is a full member of the band and has added a very valuable element to the show. He sings, plays guitar and keyboards, and has a dynamic stage presence, full of charm and quick wit. He has also taken over from Craig, as the
band's sex symbol! Because of his age, he has broadened the appeal of the group to include a younger audience. This is particularly apparent at our performances at holiday parks. However, at social clubs, he also has the more 'mature' ladies swooning too!
As a duo, we (Craig and Audrey) have been a regular, popular fixture on the performing circuits of holiday parks and social clubs for about 20 years. Bringing Keegan in to the fold, has absolutely added a whole new dimension to the performance, which we are incredibly proud of.
As always, our show is constantly updated, and we still, never do the exact same show at the same venue twice. We are proudly, unpredictable. We are not just a strong, three piece vocal act, but are a real LIVE band, with real LIVE instruments. Our show is fast paced, interactive, humorous and always has something a little bit extra. We provide our own PA sound system and lights, if the
venue requires.
As a family, we also write, record and release our own music. This has been going down extremely well, and we are proud to say, we have charted on a few radio stations around the world. Keegan is now studying music at college, and is forming friendships and contacts with other college students, with whom he is associating. He absolutely loves performing with us, and wants to do it as
long as he is able. At some point though, we expect him to form a new group of his own, and develop his own path. We predict this will be in about two years time, so…get this SCANDALous three piece while you still can!
Songs could include:
Running Up That Hill (Kate Bush), Candy (Robbie Williams), Good 4 U (Olivia Rodrigo), Levitating (Dua Lipa), As It Was (Harry Styles), Funk That Monkey (Scandal), The Boy Does Nothing (Alesha Dixon), Respect (Erasure), Sweet Caroline (Neil Diamond), Love Is A Ghost (Scandal), Funky Town (Pseudo Echo), Blinding Lights ( The Weeknd), Shut Up And Dance (Walk The Moon), Believe (Cher), Human (The Killers), Does Your Mother Know (ABBA), Chelsea Dagger (The Fratelli's), I'll Tell Mi Ma (Sham Rock), Love The Way You Lie (Eminem ft. Rihanna), You And I (Lady Gaga), and many many more!
Book Now