Splash Showgroup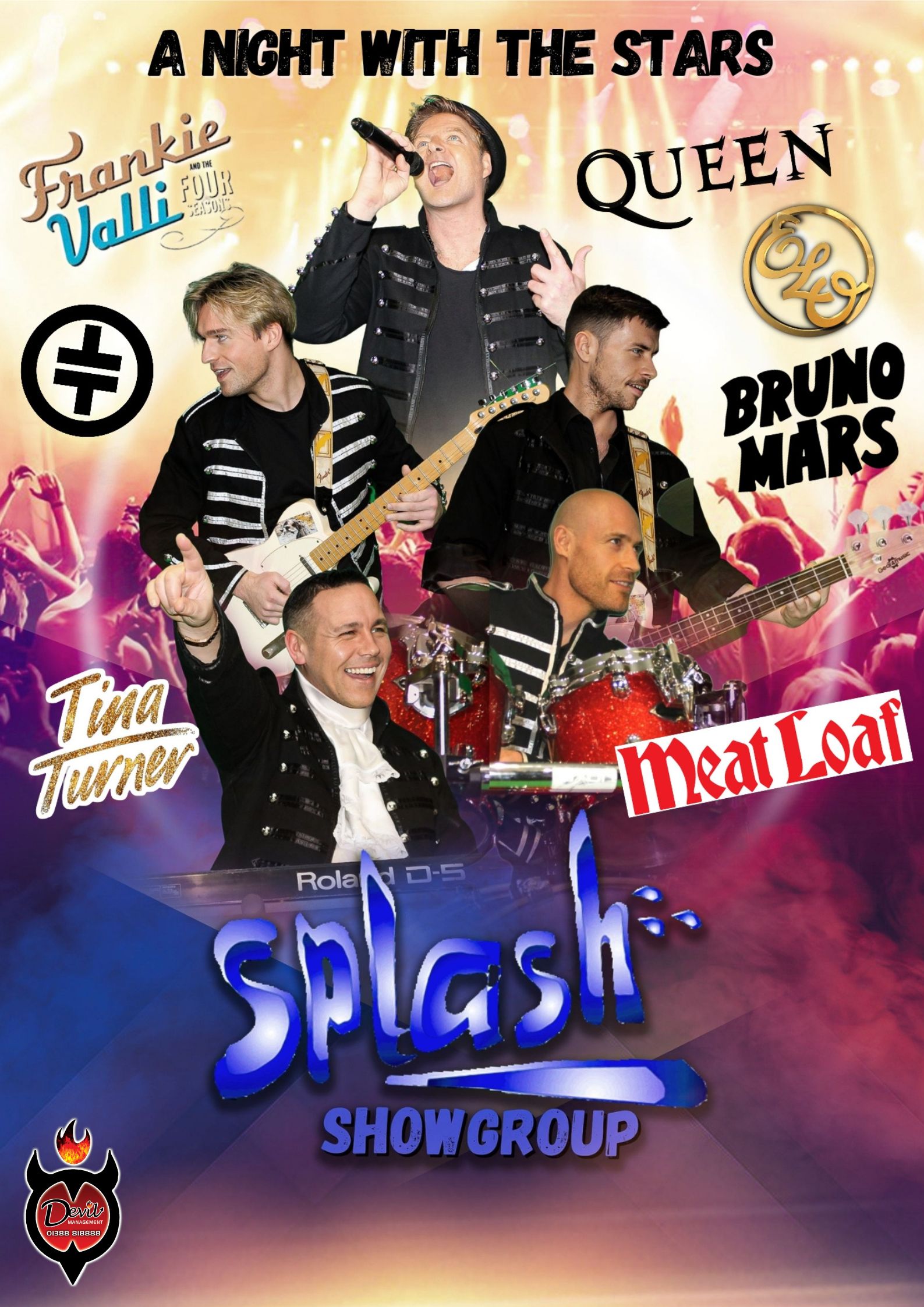 Brill 5 piece band
Splash are by far the biggest showgroup ever to emerge from Scotland and have now cemented their name as one of Europe's top Showgroups.
Splash started in 1997 where they appeared on Des O'Connors "Pot Of Gold Show" where they got themselves on prime time TV. Splash have since then played throughout the world including Walt Disney Resort.
Splash are a 5 piece lively act featuring Drums, Guitar, Keys and bass and they have an energetic festival type show that will have you singing and dancing all night with a front man that can hold an audience in the palm of his hand with outstanding vocals.
Splash have an amazing client list including, Apple, TUI, BP, Channel 4, BBC, Butlins and so much more…
There are 4 sides to Splash, The Showgroup, The Wedding Band, The Corporate Band and The Tribute Band all of which are at the highest level of entertainment.
Once you've booked Splash you'll rebook time and time again!
Book Now
X
Enquire about Splash Showgroup
---