The IMPRESSIONIST by Alex McRae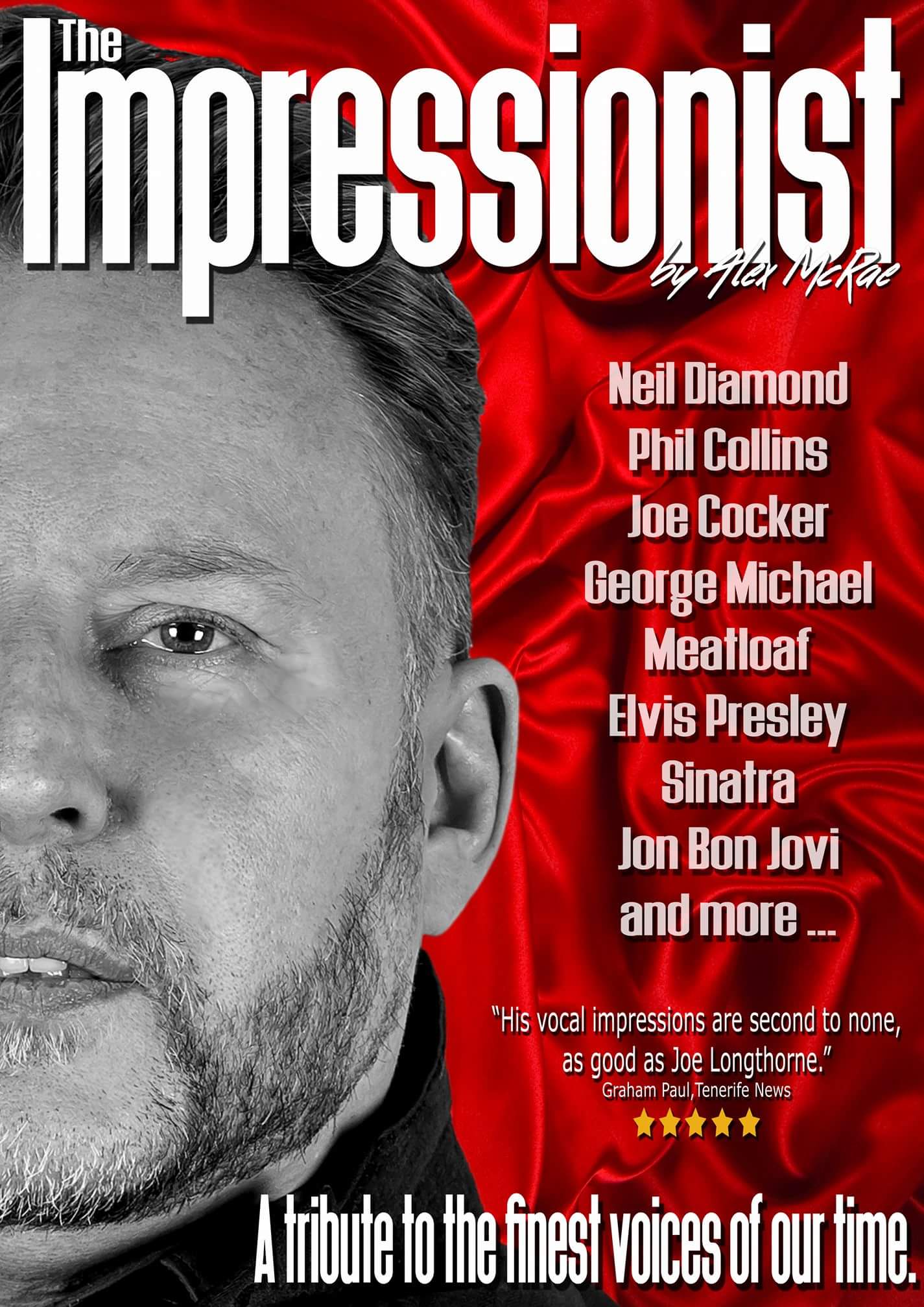 A Tribute to the Finest Voices of our time!
24 years in the spotlight has helped Alex amass a wealth of knowledge in the entertainment industry.
Having gained acknowledgement for his work as part of an award winning comedy and vocal duo he then went on to front a touring funk and soul show, before working abroad for a decade performing in hotels and cabaret venues to rave reviews.
His new show"The Impressionist" offers a blend of powerful vocals, massive songs, humour and personality but most of all it boasts scarily accurate vocal impressions of some of music's greatest voices.
From Neil Diamond to Phil Collins, Joe Cocker to Meatloaf and many more, there's even a little Alfie Boe in the mix, this show really is unique and fabulously entertaining.
" My agenda is simple, to make an audience laugh, cry, but most of all happy and satisfied that they have witnessed something totally different."
Book Now
X
Enquire about The IMPRESSIONIST by Alex McRae