THR33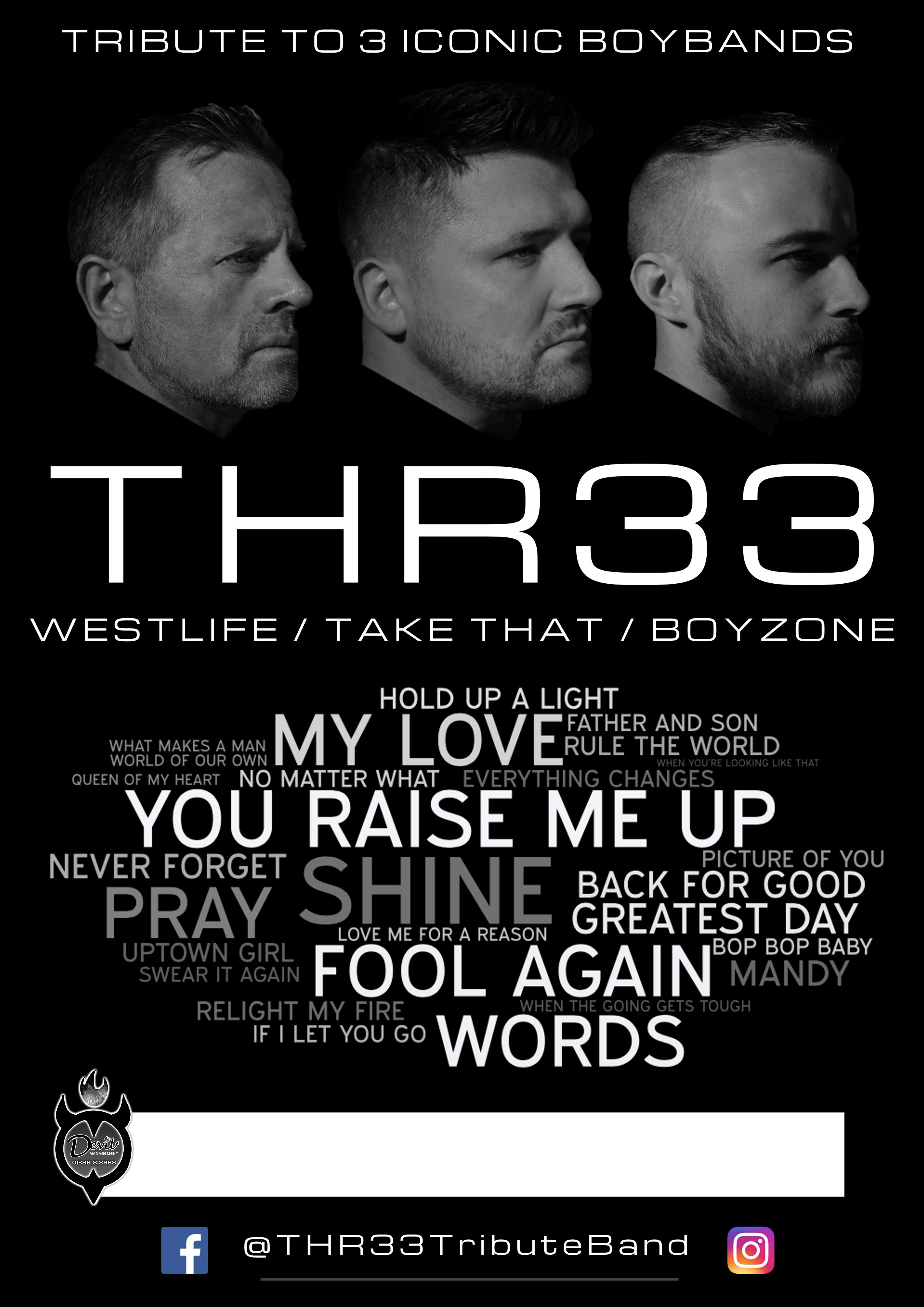 TRIBUTE TO 3 ICONIC BOYBANDS - WESTLIFE / TAKE THAT / BOYZONE
A TRIPLE TRIBUTE to the three biggest No.1 selling boybands in modern music!!
Westlife, Take That and Boyzone have stood the test of time for over 20yrs, accumulating 32 No.1's alongside bringing out new music and touring around the world today.
This tribute allows us to give the audience the very best all three bands from their first ever hits such as 'Swear It Again', 'It Only Takes A Minute' & 'Love Me For A Reason'. These bands produced hit after hit and this show gives you them hits!
Check out our Facebook & Instagram!
Book Now
---